06 january 2013 in 08:41 Alexander 0 Comments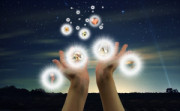 Okay, so you've discovered Ajaxel, it looks great and you just have to use it, but what can tyou use it for? In reality, you can use it for almost any kind of web site, from a personal blog to a business or e-commerce web site. The applications are as varied as your imagination. If you need a web site that's easy to setup and use, looks professional, is search engine friendly and can earn you money too, then Ajaxel is your best solution - much more flexible that Joomla, Drupal or WordPress!
Here are some ways you can use Ajaxel to setup a professional website...