06 january 2013 in 08:37 Alexander 0 Comments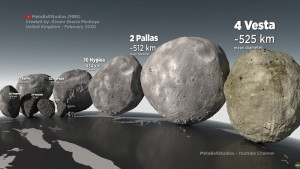 Ajaxel is the fast and convenient desktop user friendly CMS. With this CMS you will be able to create website, CRM, intranet or another big or small online project.
Why is it so good? The answer lies in a rapid change in the site through the windows desktop, double click on the shortcut menu and enable the web master to add or edit content quickly and conveniently.
Contains a lot of modules and convenient structure, user-friendly links, not only looks beautiful on the outside but inside that makes the system pleasant for programmers.
With so many CMS-es to choose from, why use Ajaxel? Nowadays there are literally hundreds of content management systems that make all kinds of promises. Some are commercial, others are free, some work and some don't, so why is Ajaxel a good choice?
Here are some strong points to consider: 
It's AJAXified - it uses AJAX in the backend which means it's fast, easy-to-use and doesn't hog server resources!
It's Multi-lingual, so if you live in Europe or have customers in Europe, you can easily set it up to work in English, French, German, Spanish and Italian. It supports and language you can speak or would like to use.
It feature packed natively - it already comes e-commerce ready (shopping cart), supports downloads and instant messaging natively and more. No need to download and install plug-ins for what should be standard features.
It's extremely user friendly, secure and optimized for speed.
The front-end is easy to navigate and attractive for end users. The default template (in action on this web site) is attractive.
You can easily change the look and feel of the site and templates are easy to install and use.
The administration panel is fast, easy to use and feature packed!
If you are looking for a one-stop, easy-to-use user freindly and feature packed CMS that lets you setup and start running in under an hour, the Ajaxel is it!
No matter who you are, you don't need to pay huge sums of money to a developer, graphic designer or other IT professionals. With Ajaxel, you can do everything yourself, quickly and easily and still look professional!
If you have already done so, download a copy of Ajaxel today and try it out for 30 days! We are confident that it will blow your mind and you'll be begging for more!