Download new templates or entire websites right here. They are only for Ajaxel CMS.
Pick any, download, extract and upload to
/tpls/
folder on your hosting server. Some templates have sample files and you may find 2 folders in rar archive, these 2 folders (files and tpls) just upload to the root.
Then in CMS go to Admin->Settings->Templates find and click the gear icon to install. After is installed click the planet icon or switch to
http://your_domain.com/template-(new_name
) to see how all works!
Now Ajaxel is even easier for newbies)
If someone likes to publish his own template, send it using
order form
15 november 2013 in 18:35 Alexander
15 november 2013 in 18:28 Alexander
15 november 2013 in 18:20 Alexander
File size:
37.54 MB
Last time updated:
15.11.2013
Downloads:
24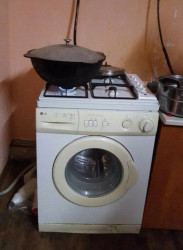 Huge real estate portal with numerous features
Almost 1 year of work but customer dissapeared somewhere. So im sharing this also. This thing has everything for real-estate website. Multiple forms, accounts, companies, google maps with markers and clusters, searches, rent reservation calendar, and so on.. 
15 november 2013 in 17:59 Alexander