Latest News: Ajaxel CMS: Empowering Dynamic Content Management
03 august 2023 in 16:17 Alexander 2 Comments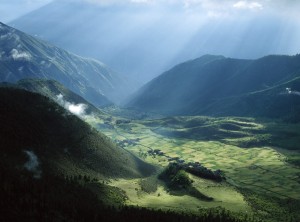 Introduction:
Ajaxel CMS is a cutting-edge Content Management System (CMS) designed to streamline content creation, management, and publication processes for websites and online platforms. With its powerful features and user-friendly interface, Ajaxel CMS stands out as a reliable and versatile solution for businesses, bloggers, and organizations looking to maintain a dynamic online presence.


User-Friendly Interface:
One of the standout features of Ajaxel CMS is its user-friendly interface. This CMS prioritizes simplicity, ensuring that both tech-savvy professionals and novices can easily navigate and manage their content. The intuitive dashboard allows users to create and edit web pages effortlessly, without the need for extensive coding knowledge.


Customizable Themes and Templates:
Ajaxel CMS offers an extensive collection of customizable themes and templates, empowering users to create visually stunning websites that align with their brand identity. From clean and minimalist designs to bold and eye-catching layouts, Ajaxel CMS provides a wide range of options to suit different tastes and purposes.


Responsive Design:
In today's mobile-driven world, responsive web design is essential for providing an optimal user experience. Ajaxel CMS excels in this aspect, automatically adjusting the layout and content to fit various screen sizes, ensuring a seamless browsing experience across devices.


SEO-Friendly Architecture:
To enhance online visibility and reach a broader audience, Ajaxel CMS implements an SEO-friendly architecture. It optimizes websites for search engines, improving organic traffic and search rankings. Users can easily add meta tags, optimize URLs, and integrate other essential SEO elements without the need for third-party plugins.


Content Versioning and Collaboration:
Ajaxel CMS understands the importance of collaboration within a team. It offers content versioning, allowing users to keep track of changes made to their content and revert to previous versions if needed. Additionally, multiple users can work collaboratively on the same project, each with specific roles and permissions, ensuring a smooth workflow.


Multilingual Support:
For websites with a global audience, multilingual support is a crucial feature. Ajaxel CMS enables users to create and manage content in multiple languages, reaching diverse audiences and breaking language barriers.


Robust Media Management:
Efficiently managing media assets is a breeze with Ajaxel CMS. Users can easily upload, organize, and reuse images, videos, and other media files, saving time and ensuring a consistent visual experience across the website.


Secure and Regular Updates:
Security is a top priority for Ajaxel CMS, with regular updates and maintenance to keep the platform secure from potential threats. Users can rest assured that their content and data are protected with the latest security measures.


Conclusion:
Ajaxel CMS has proven to be a powerful and reliable content management system, catering to the needs of individuals and businesses seeking a dynamic online presence. With its user-friendly interface, customizable themes, and essential features such as responsive design, SEO optimization, and multilingual support, Ajaxel CMS empowers users to create and manage their content effectively. As the digital landscape continues to evolve, Ajaxel CMS remains a steadfast companion in achieving online success.
Comment us something:
03 august 2023 in 20:01

Alexander Shatalov

Весело тут :)

03 august 2023 in 16:29

Alexander Shatalov

Try it here: https://chat.openai.com/auth/login